Categories:
Other Brands
This year, the Chanel Deauville Bag has returned differently. It's no longer only crafted in Canvas and solid colors, but there are now more leather variations and designs available. For example, we've talked about the Studded Logo Deauville Bag recently. But there is more! The Chanel Deauville Bag has also returned in beautiful Camellia Logo print and we're so obsessed right now. So introducing from the Spring Summer 2018 Collection, let's talk about this.
The Design
Some bags are made to be available forever; other handbags are made for one season. This Chanel Deauville Camellia Logo Bag is certainly the second one. Once this collection is over, this bag might disappear forever.
This print hasn't been featured on Chanel's website, but there are many bags that can only be discovered at the boutiques. This new print is absolutely stunning as it's designed in diamond quilting, but in a special way. In each center of the diamond quilting, there are CC logo's and the Camellia flowers crafted. And if you think that's incredible, then take a look at the body. It's made with one huge logo of the house – CHANEL – in white lettering. Can anyone ignore this?
What's more? It comes with an handle, but also long woven chain leather strap for shoulder carry. So what do you think? Is this love?
The Interior
The Deauville Bag is always spacious from the inside; it can even hold your laptop. The interior also features a nice zip pouch, in case you need to store some important essentials.
The Prices And Sizes
The medium version is measured 11.8' x 15.3' x 8.6' inches, we do not have the prices right now.
comnum(0) tbcount(0) tbcount(345)
Categories:
Other Brands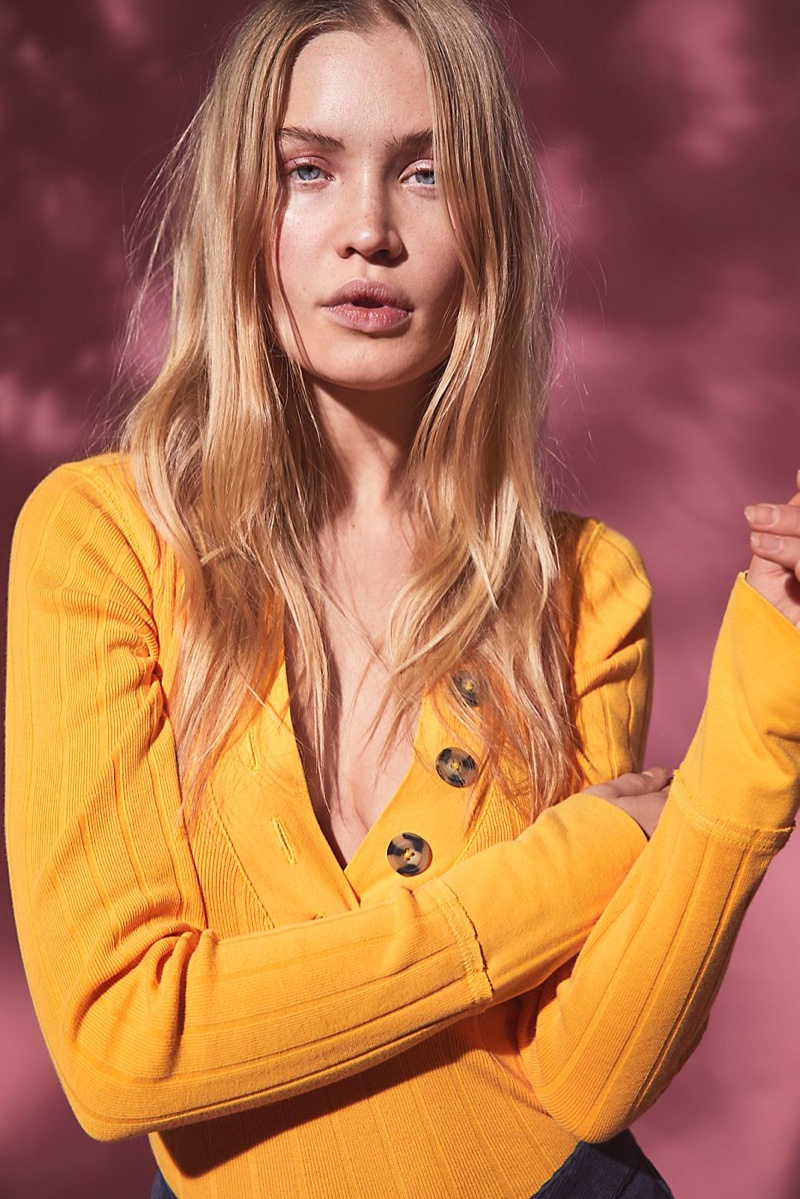 FP Beach 'Dandelion' Top
Say hello to the spring 2018 season with the release of Free People's new trend guide. Called 'Bright Ideas', the fashion shoot focuses on colorful essentials for the warm days ahead. Model Camilla Christensen poses in chic looks ranging from slouchy knits to casual denim and form-fitting bodysuits. Day dresses, jumpsuits and cropped pants round out the spring essentials.
Related: Au Revoir, Winter | 5 French Girl Looks From Free People
FREE PEOPLE 'BRIGHT IDEAS' SPRING 2018 LOOKBOOK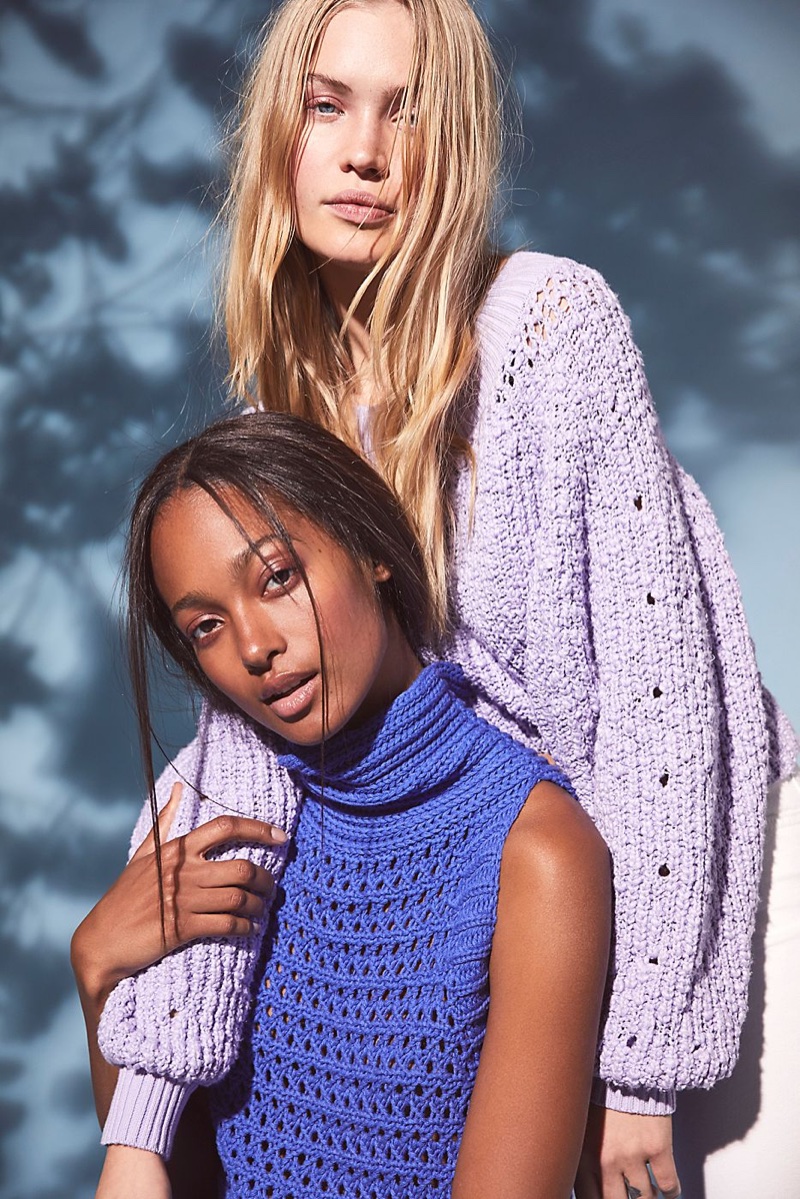 (Top) Free People 'Pandora's' Boatneck Sweater (Bottom) Free People 'Northern Lights' Vest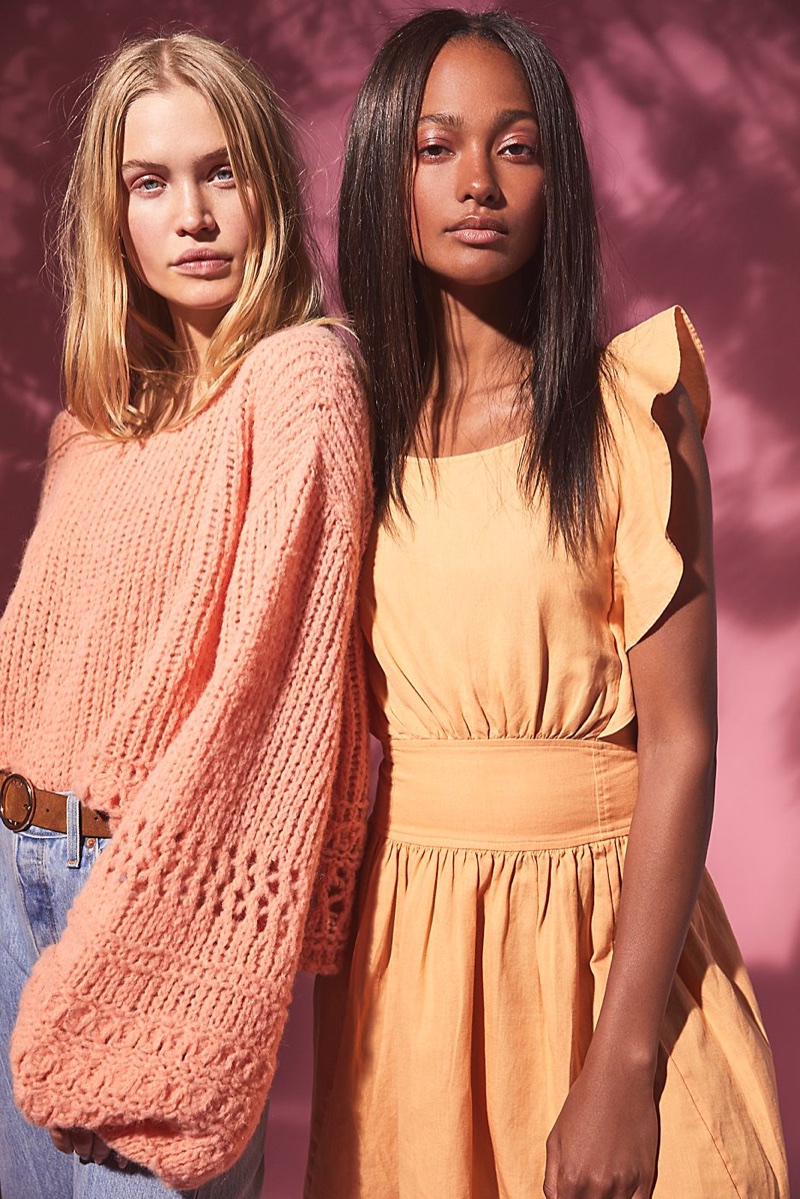 (Left) Free People 'Powder Puff' Pullover and Levi's '501' Crop Jeans (Right) Endless Summer 'Collette' Mini Dress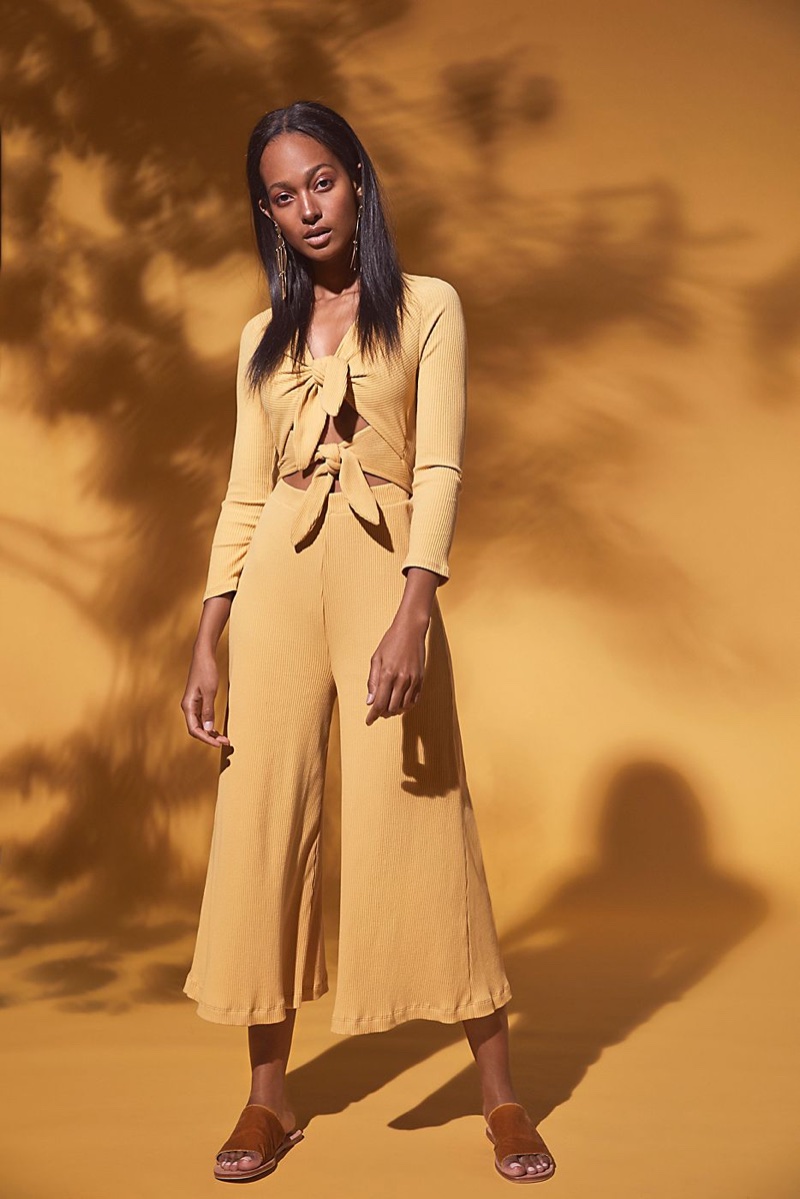 FP Beach 'Look At Me' Jumpsuit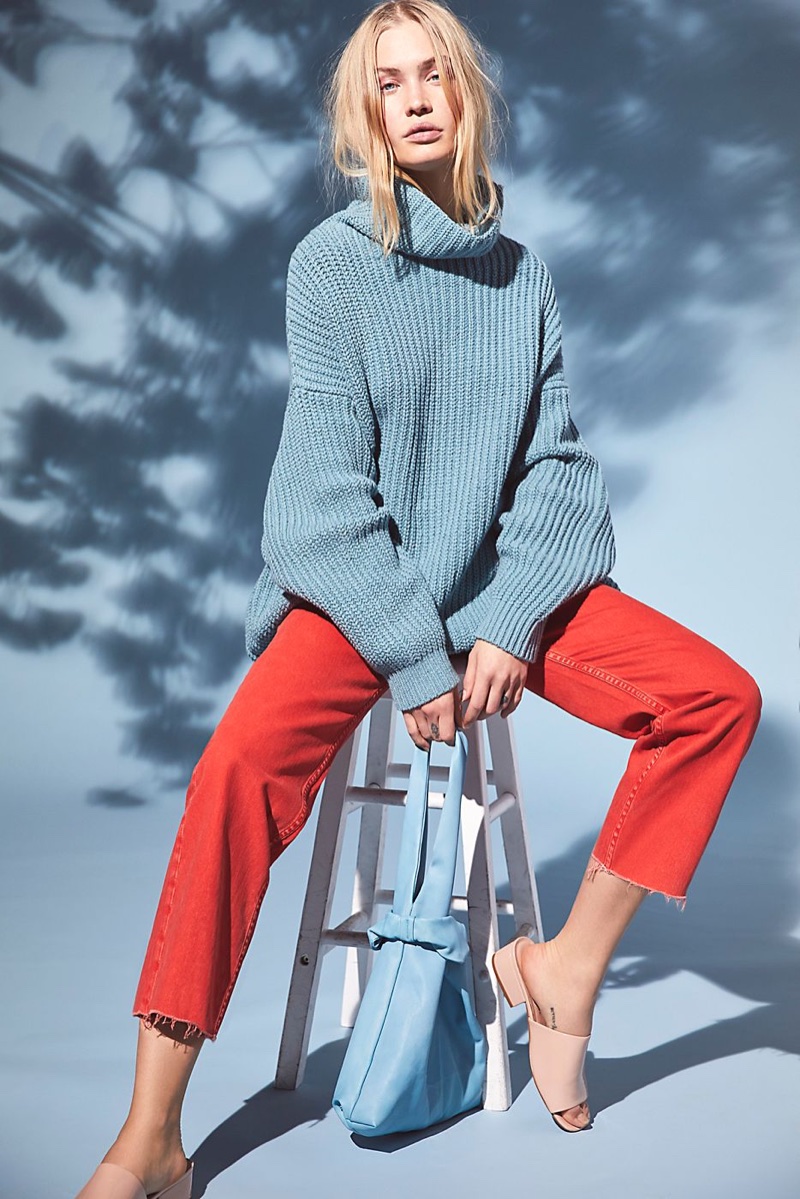 Free People 'Swim Too Deep' Pullover Sweater and We The Free 'Rolling On the River' Crop Jeans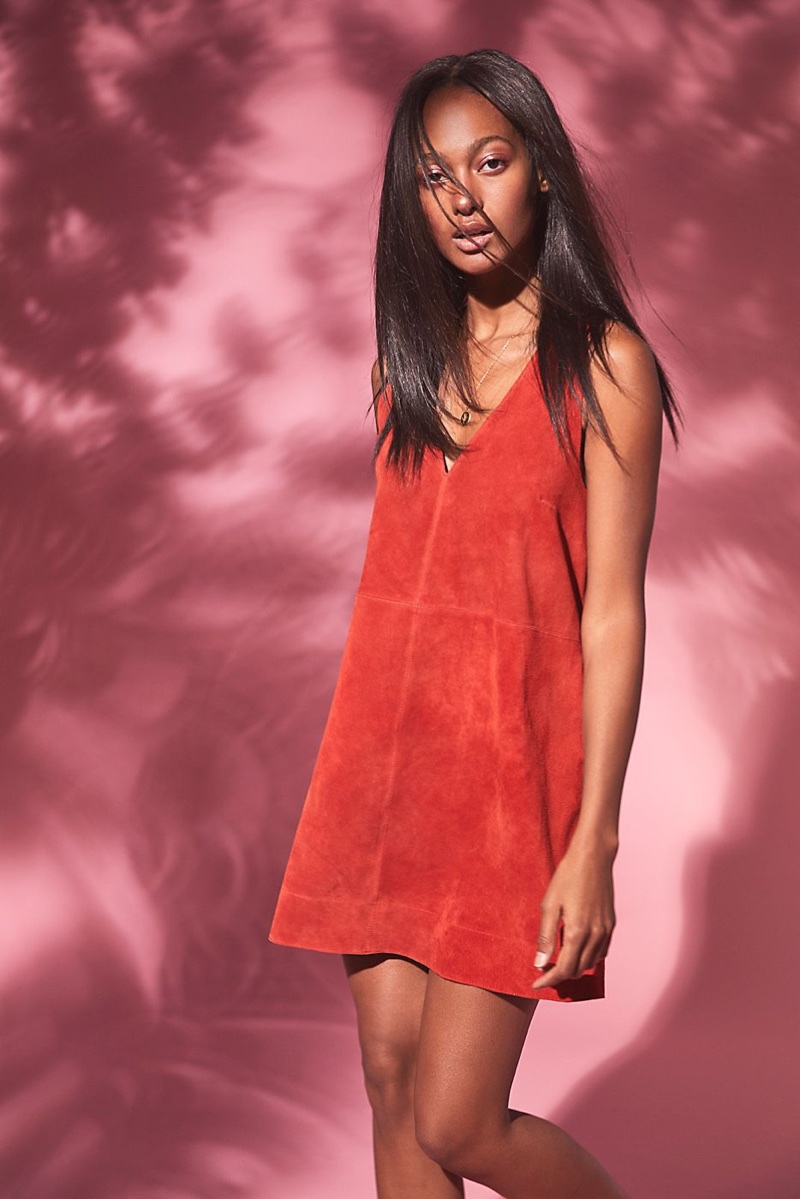 Free People 'Retro Love' Suede Dress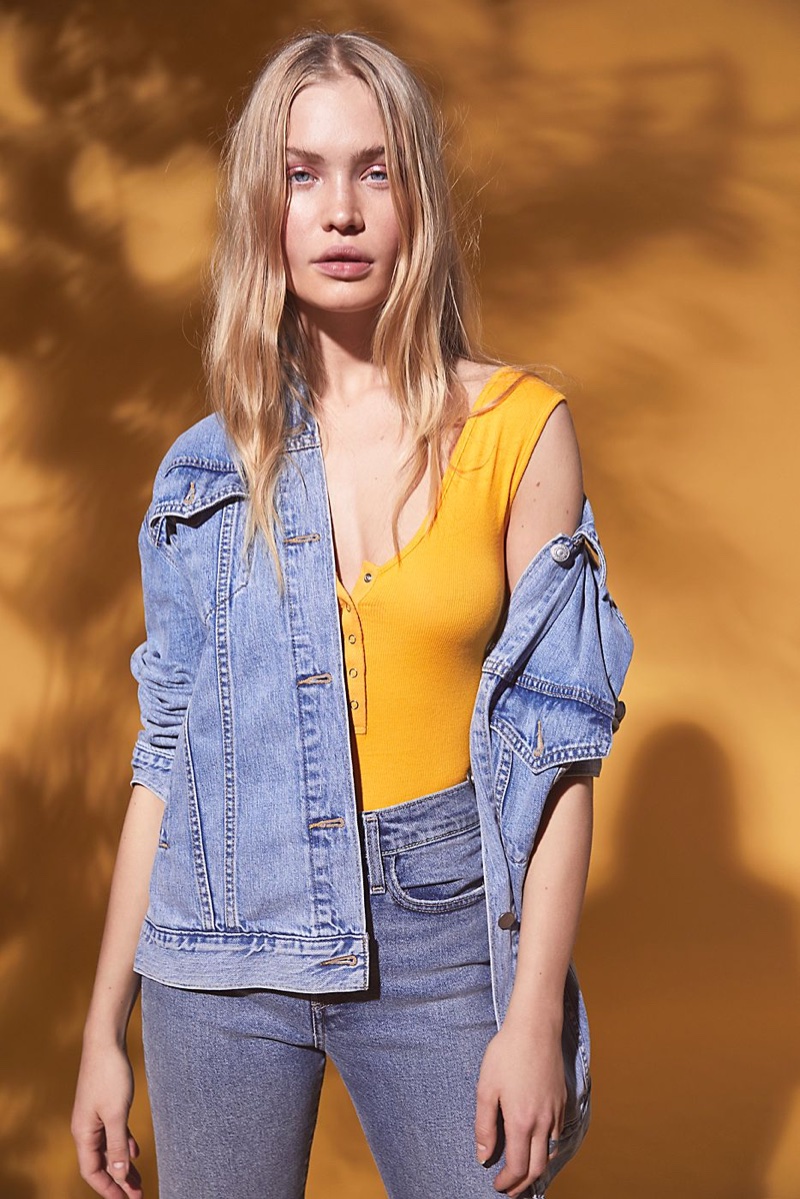 Intimately Free People 'Take Me Out' Tank Bodysuit and Levi's Baggy Denim Trucker Jacket
comnum(0) tbcount(0) tbcount(334)
Categories:
Other Brands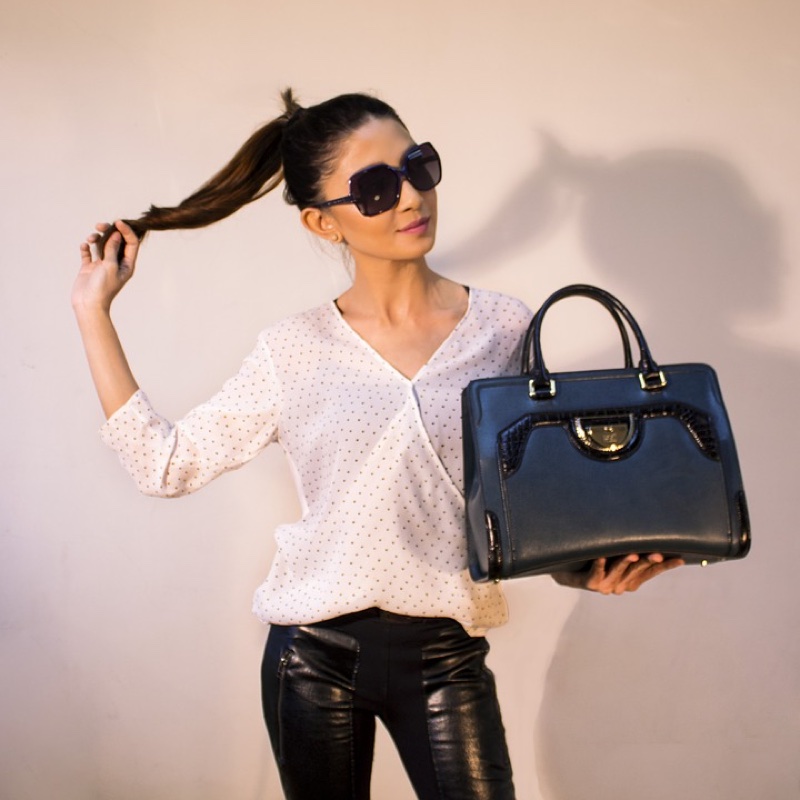 Photo: Pixabay
Fashion is changing at an increasingly faster pace. And a major part of that can be contributed to the millennial generation. Defined as people born between 1982 and 1996, the group includes over 80 million people in the US. In the news you may see headlines like millennials are killing department stores or even designer handbags. When it comes to pinpointing how the generation is affecting the fashion and beauty world, we need to take a closer look at how millennials shop.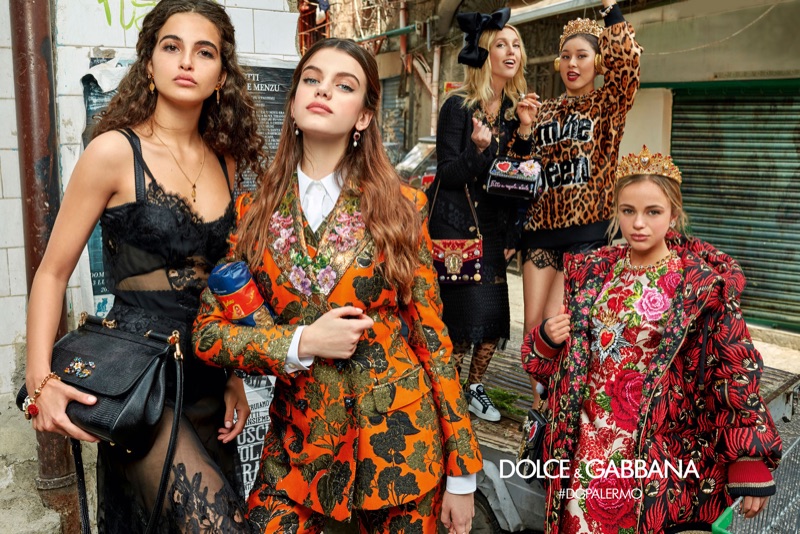 Millennials star in Dolce & Gabbana's fall-winter 2017 campaign
DOLCE & GABBANA'S APPEAL TO MILLENNIALS
As millennials become a larger buying force, brands find themselves appealing to the group of consumers in unique ways. One high fashion brand that embraces millennials with open arms is no doubt Dolce & Gabbana. In 2016, the Italian label unveiled its spring-summer 2017 campaign featuring a group of influential millennials including actress Zendaya Coleman and French model Thylane Blondeau.
The Italian fashion house also went on to tap male taste makers including Vine star Cameron Dallas and singer Austin Mahone. Dolce & Gabbana even went as far to stage multiple secret fashion shows with the youths as the runway models. And recently, they launched a new photo book called, 'Dolce & Gabbana Generation Millennials: The New Renaissance', celebrating famous kids, VIP customers and social media influencers.
"They are real boys and girls that love fashion, they have fun with it, they dare, they change looks every day, they're not afraid to mix styles and different garments. What they wear is immediately online and it's seen by a lot of teenagers, so from the business point of view they shouldn't be underestimated," says designers Domenico Dolce and Stefano Gabbana.
Influencer Chiara Ferragni. Photo: Instagram
THE IMPORTANCE OF INFLUENCER MARKETING
Influencer marketing has seen a major rise in the past several years. Brands have tapped Instagram stars and beauty vloggers to appear in campaigns and collaborate on special lines. Paid sponsored posts serve as a way to grow budding brands' sales. The role of the influencer has become so important that Forbesunveiled a list of the top influencers in 2017 with names such as Chiara Ferragni and Danielle Bernstein making the cut.
Makeup brands such as NYX and Becca have used social media influencers to grow their reach through paid and sometimes unpaid efforts. And LA-based fashion retailer REVOLVE used influencers to help make revenues between $650 million to $700 million this year alone.
"The industry as a whole is trying to wrap [its head] around the permanence of influencers and how to leverage and integrate them into their businesses. This is something we feel very proud of. It's super important to the core of our business and we see it being integral for years and years to come," REVOLVE cofounder Michael Mente shared with WWD.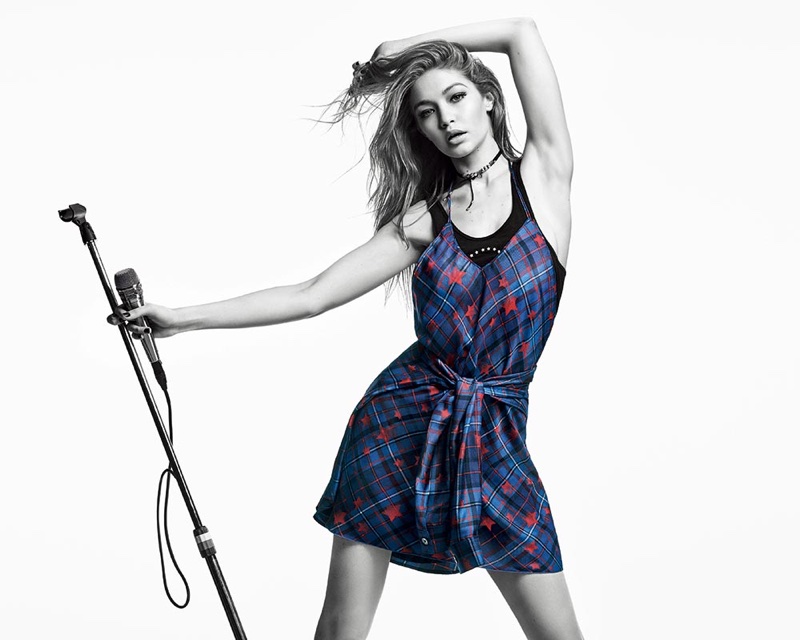 Gigi Hadid channels rocks and roll vibes for TommyxGigi fall-winter 2017 campaign
GIGIXTOMMY: A SUPER COLLABORATION
As far as millennial collaborations go, one can look at the now two-years and running GigixTommy range.
comnum(0) tbcount(0) tbcount(387)
Categories:
Other Brands
The Renaissance Bag has always been the house's most iconic handbag. But imagine this bag with a cute and useful handle? Wouldn't that be an addiction? So meet the Balmain Box Handle Bag, your next perfect everyday companion.
The Design
The Balmain Bag is designed feminine but with a boyish touch. It comes with a chic structured look and a lot of attention to details has been spent. For example the flap is embellished with jewellery-inspired detailing – the gold hardware eyelet on both sides. But nothing beats the central medallion lock. The medallion is crafted with sophisticated look and it's the house's signature component. Also the top comes with a nice and stunning handle – now you can carry by hand or sling it on your shoulder with the leather strap.
Made from calfskin, which is naturally durable leather. This bag can be worn next to the blazer looks, as a daily accessory and without much baby-ing. It's a chic handbag with black painted edges.
The Interior
Open the bag with turn-lock fastening. Inside you will find a main compartment for all your daily essentials and one slot pocket for important necessities.
The Sizes And Prices
Measuring 6' x 10' x 3.5' (H x W x D) inches, priced at $2395 USD, €1850 EUR, £1750 GBP, $2980 SGD, $16900 HKD, ¥291500 JPY.
Where To Shop Balmain Box Bag?
1. MyTheresa – This bag is exclusively sold here.
2. Farfetch – You can find more styles via here…
3. Luisa Via Roma – The classic black shade is available here…
More Images And Colors
comnum(0) tbcount(0) tbcount(358)
Categories:
Other Brands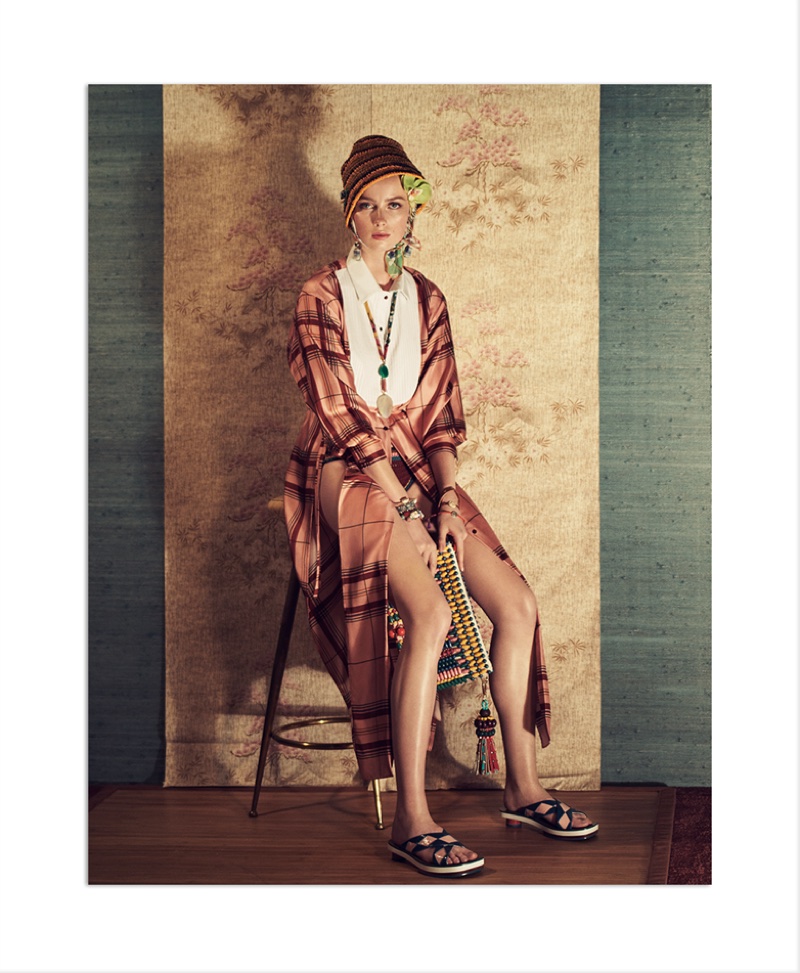 Rianne van Rompaey stars in Zara's spring-summer 2018 campaign
Zara once again taps Steven Meisel to shoot its spring-summer 2018 campaign. Inspired by a tropical setting, the advertisements star a diverse cast of models. The images feature Rianne van Rompaey, Vittoria Ceretti, Cara Taylor, Fran Summers, Adut Akech, Ansley Gulielmi, Aube Jolicoeur, Kiko Arai, Léa Julian and Remington Williams. Made with art direction by Fabien Baron, the new season focuses on painterly prints, breezy silhouettes and statement hats. Karl Templer styles the colorful shoot.
Related: On-Trend Outerwear | Zara Spotlights Winter Styles
ZARA SPRING/SUMMER 2018 CAMPAIGN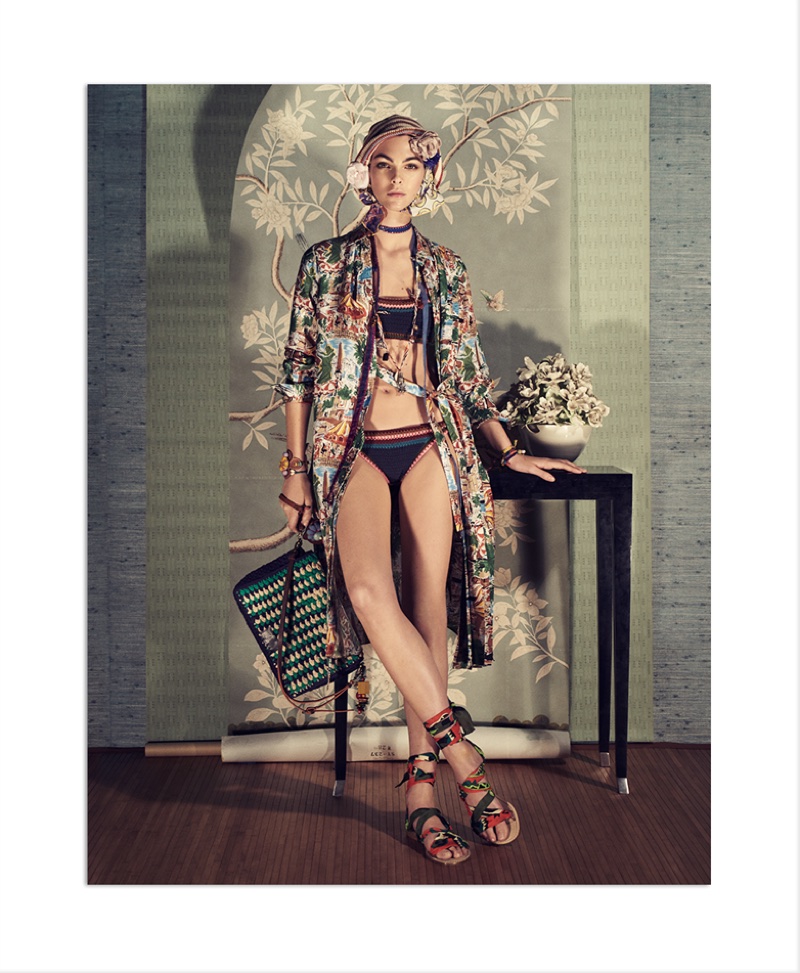 Vittoria Ceretti fronts Zara's spring-summer 2018 campaign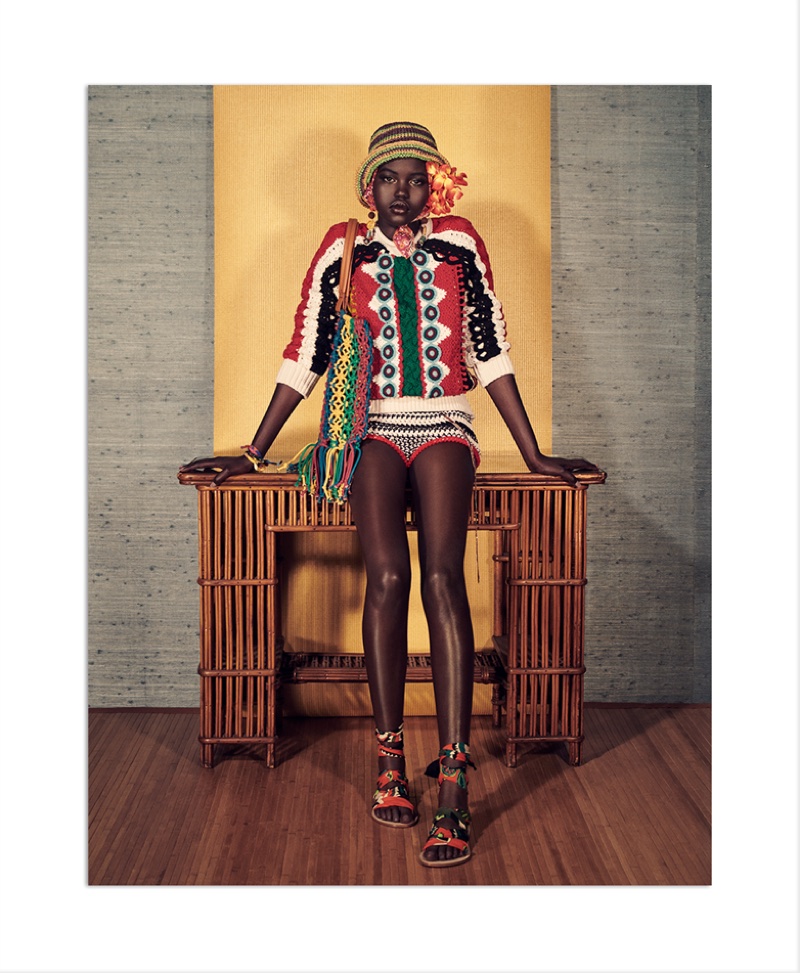 Adut Akech fronts Zara's spring-summer 2018 campaign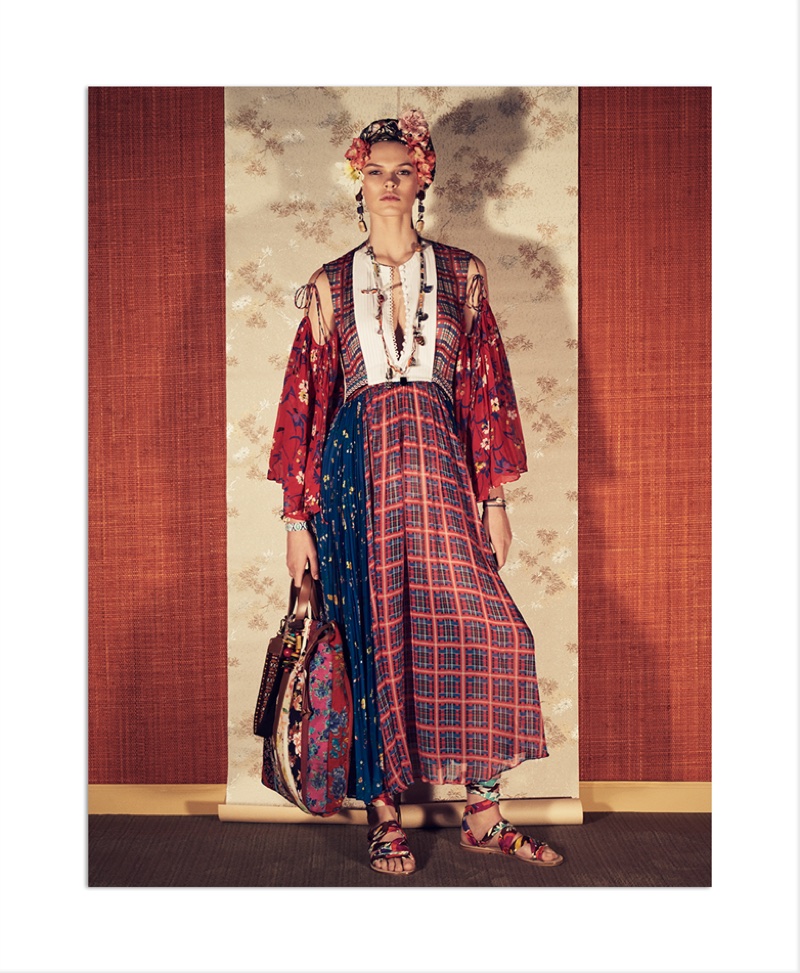 Cara Taylor stars in Zara's spring-summer 2018 campaign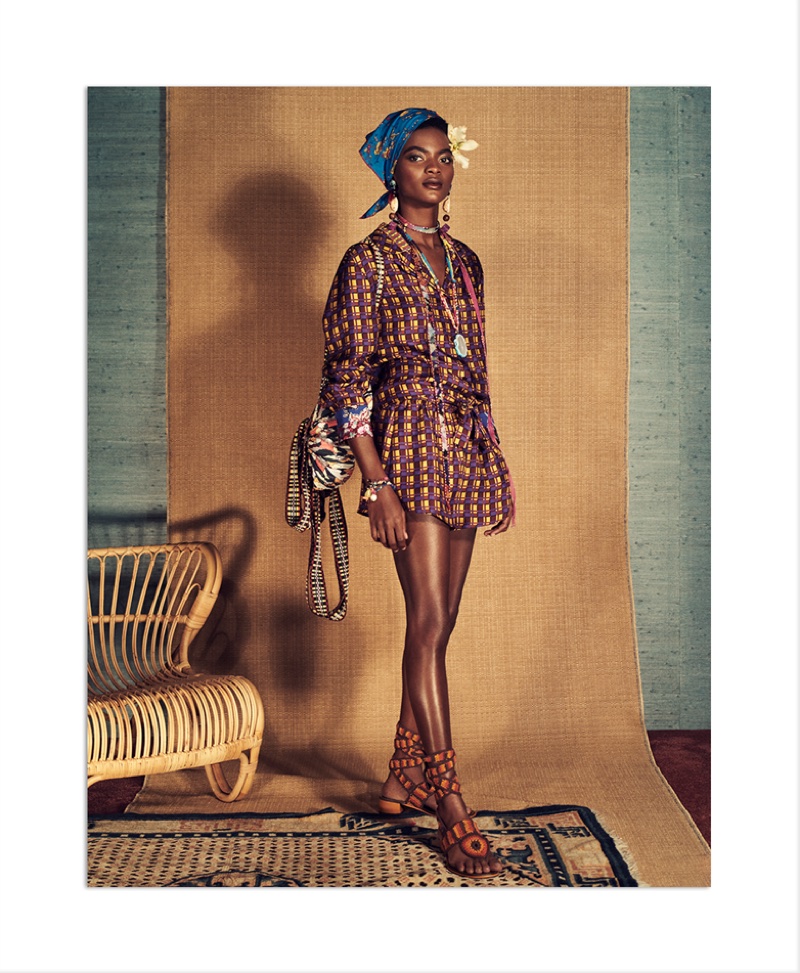 Aube Jolicoeur fronts Zara's spring-summer 2018 campaign
comnum(0) tbcount(0) tbcount(369)
Categories:
Other Brands
Hannah Ferguson heads to Austin, Texas, for the pages of V Magazine issue #111. The Texan-born model poses in her best Southwestern inspired gear captured by Harper Smith. Stylist Paul Frederickdresses the blonde beauty in Americana staples including denim, fringe and leather. Hannah charms in designs from the likes of Stella McCartney, Altuzarra as well as Oscar de la Renta.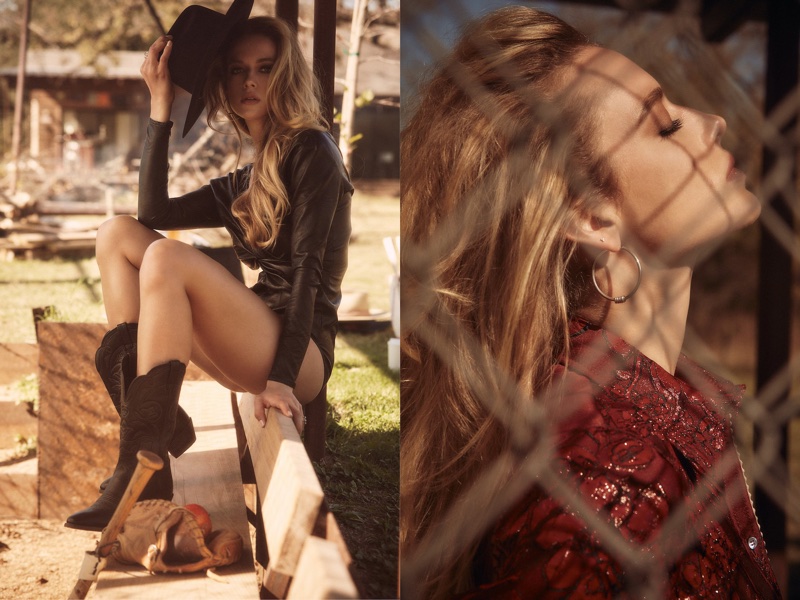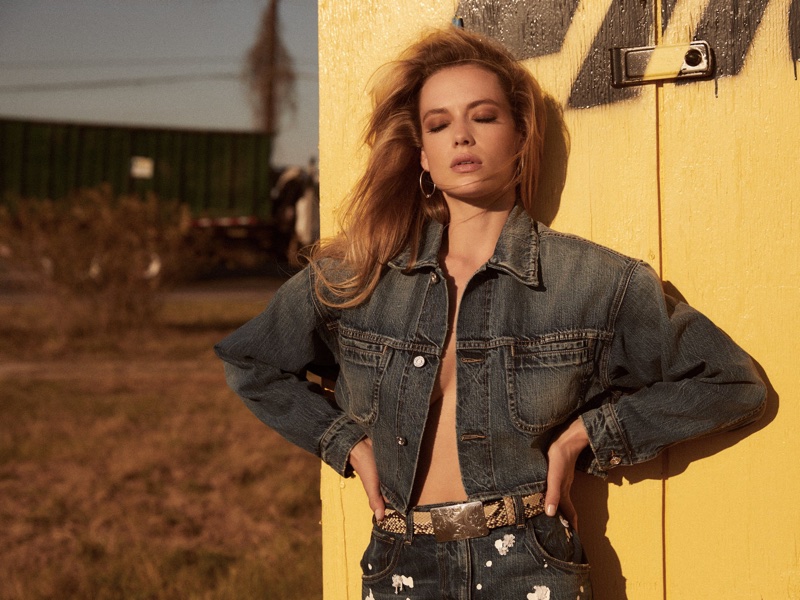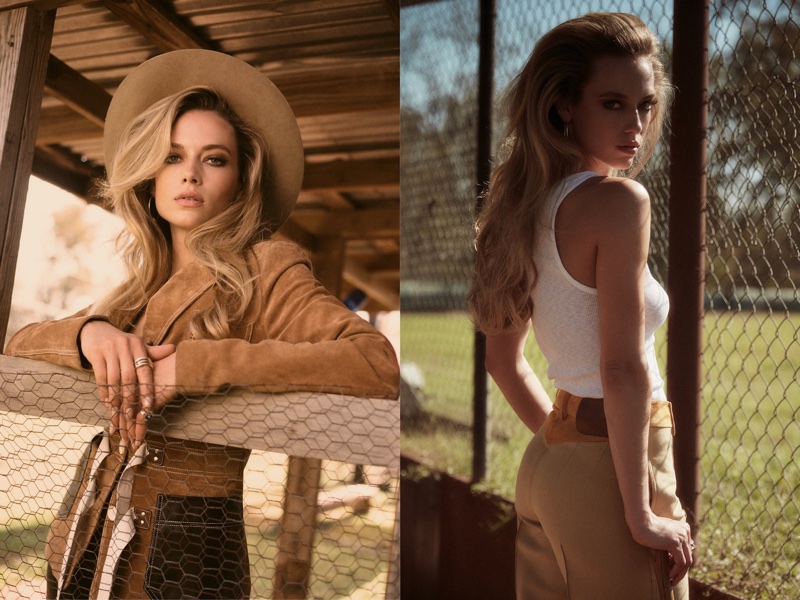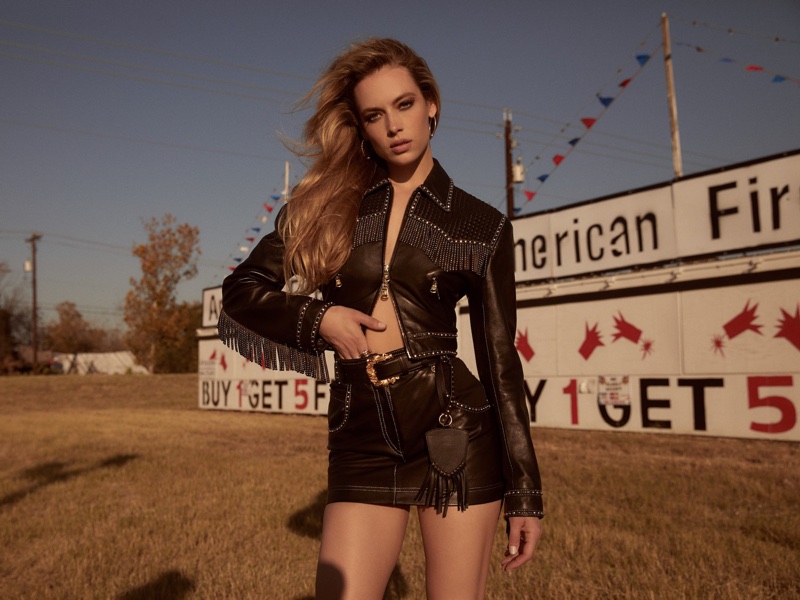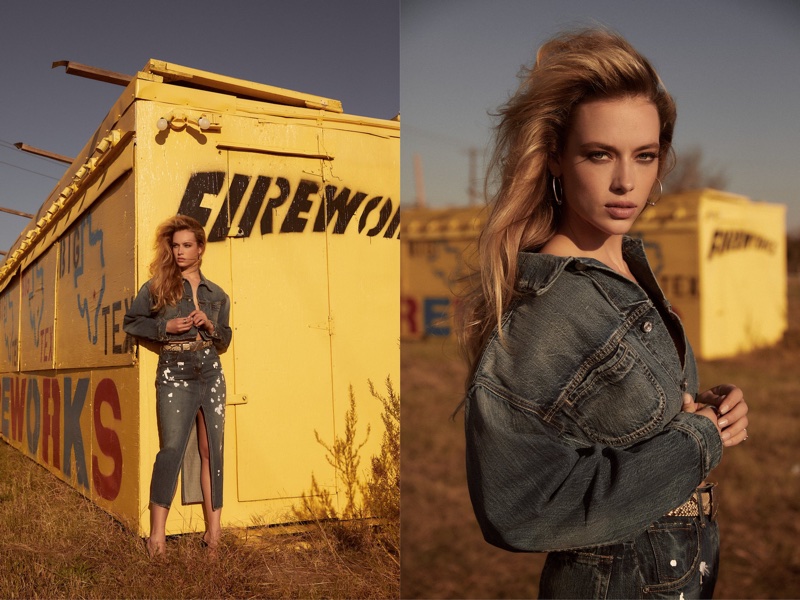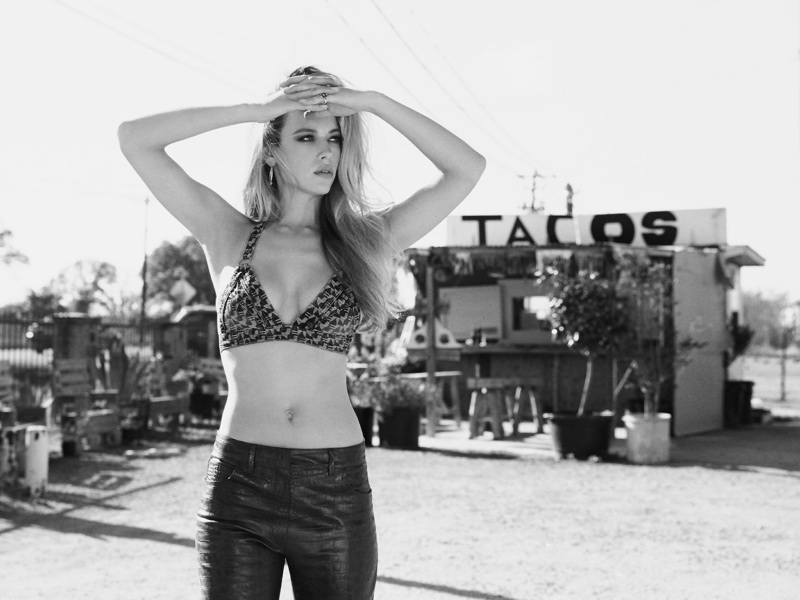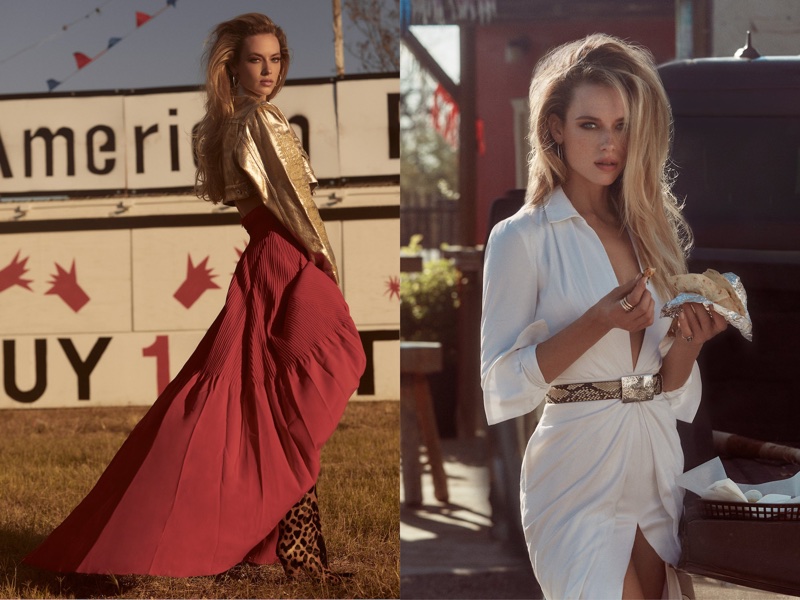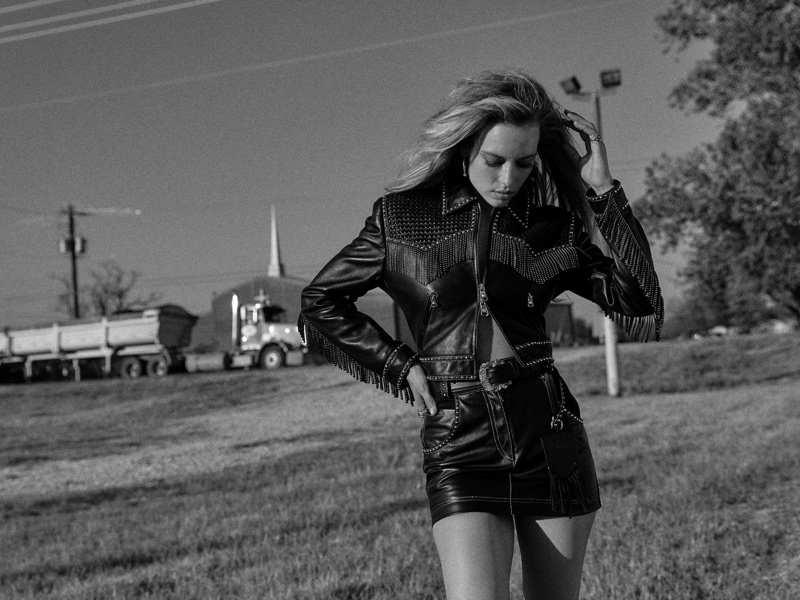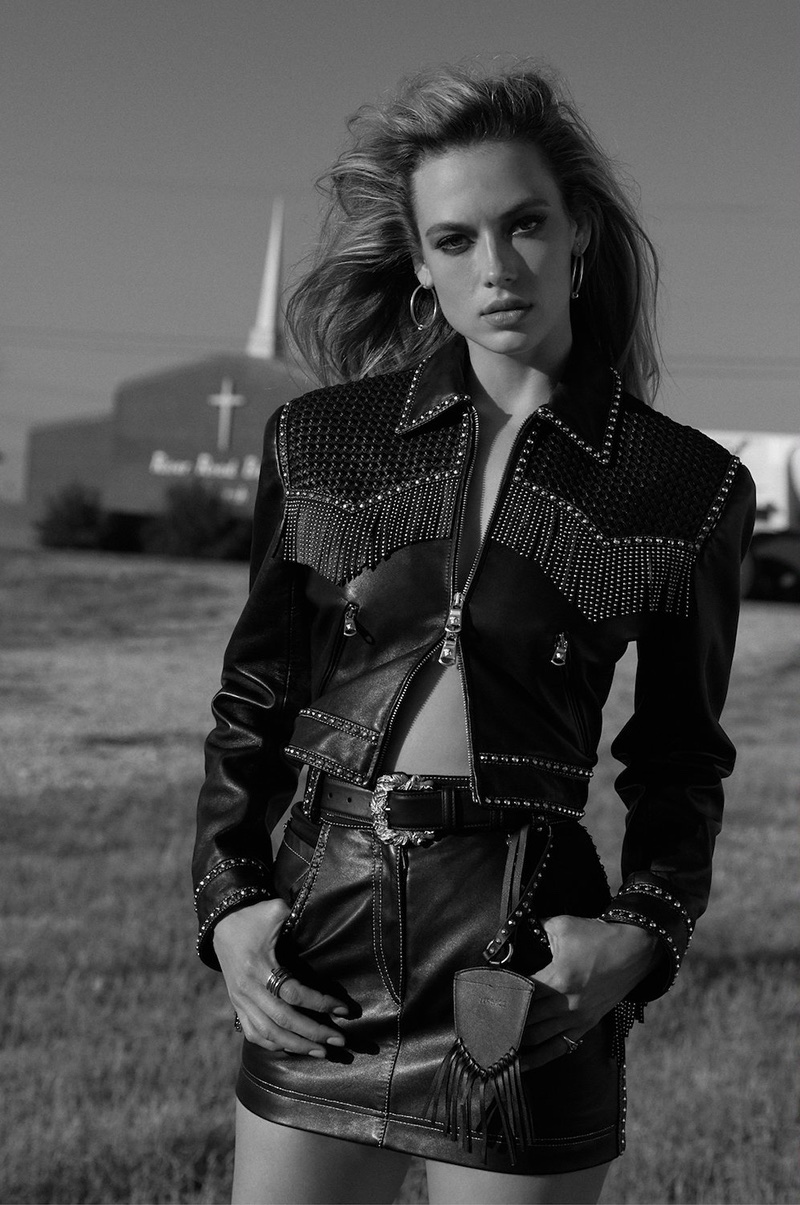 Categories

New Posts

Hot Posts